HomeIntake HardwareThrottle Body Injection Kit4 CylFord 4 Cylinder Throttle Body Kits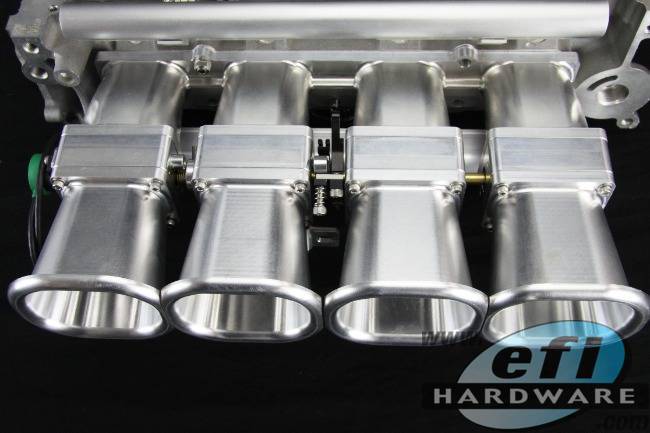 Ford Duratec Rectangular Bore Pro Series Kit
In Stock
Product Code: 806-940
$3,806.00
inc GST for Australian CustomersAUD $3,460.00 (ex GST)
for International Customers
1,826.70
GBP2,101.55
EUR3,730.15
NZD317,211.77
JPY2,255.25
USD
approximate only
Options:
Rectangle bore individual throttle body kit to suit Ford Duratec Engines:

Details
Direct to Head Ford Duratec 4 cylinder Pro-Race throttle body Kit
Rectangular bore 41mm x 59mm butterfly tapered into cylinder head port shape
Integrated vacuum rail for vac boosted brakes.
PRODUCT OPTIONS INFORMATION:
Inlet Package
Ram tubes
Ram Plates Only
Ram tubes and spacers
Air box

172mm Runner Length
Overall height 290

ITG air filter

172mm Runner Length
Overall Height 275
Billet Fuel Rail Option
No fuel rail

The OEM fuel rail can be used with out ITB kit

Billet fuel rail

-8 ORB with 17mm bore, designed for full height 14mm injectors.
TPS options
No TPS

Kit comes prepared for a 8mm D shaft TPS with 31mm PCD
Fuel injector option
If you don't already have injectors, you can buy a set with our throttle Kit.
Here are flywheel horsepower ratings of each injector flow rate based on a naturally aspirated engine. For boosted engines please contact us to discuss: