HomeIntake HardwareThrottle Body Injection Kit8 Cyl Stack Injection
8 Cyl Stack Injection

8 cylinder throttle body kits (V8 Stack Injection)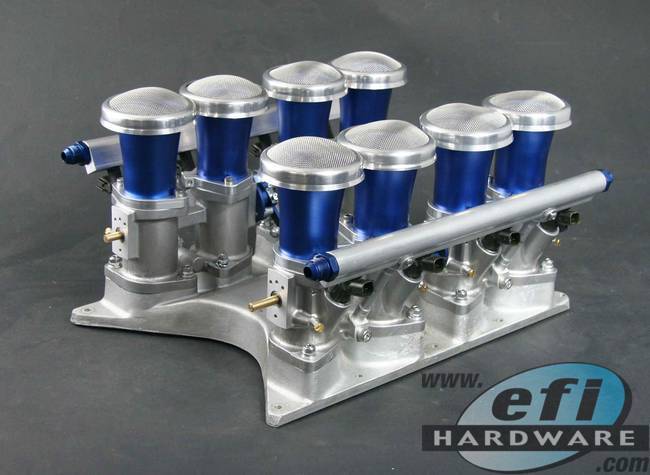 FI Hardware stock a wide range of throttle body kits, specialising in 8-cylinder stack systems (V8 Stack Injection). V8 Stack Injection describes any ITB or multi-throttle intake system, which not only look and sound great, but also offer the very best in engine response. By opting for a V8 Stack Injection System, you can transform your engine into an absolute beast!
Stack Injection
EFI Hardware supply individual throttle body manifolds for various Ford, GMH and Chev V8 engines. EFI Hardware also acquired DC&O's EFI V8 Stack Systems, including manifolds, throttle bodies, fuel rails, velocity stacks. These kits are supplied assembled ready for injectors to ensure you can get your project underway immediately.
See our wide range of EFI hardware that is injection perfection to say the least and offer amazing performance and intake perfection for street rod or race application.