HomeMotorsport SensorsThrottle, Gear & Pedal Position Sensors & PartsThrottle Position Sensors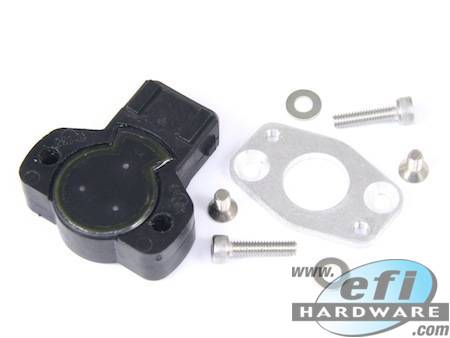 TPS Bosch type ccw rotation cts brand
In Stock
Product Code: H-TPSB
$143.00
inc GST for Australian CustomersAUD $130.00 (ex GST)
for International Customers
73.85
GBP86.06
EUR143.87
NZD12,190.24
JPY89.45
USD
approximate only
Options:
Details
* Note - This is to suits a Counter Clockwise opening shaft throttle shaft.
The mounting face of this Bosch type TPS has a raised section that inhibits it from being mounted on a flat surface. That's why we supply this Bosch type TPS with a mounting adapter plate. The adapter plate enables this TPS to be mounted on a flat throttle body surface.
THROTTLE POSITION SENSOR UPGRADE:
Upgrade your Bosch Type Throttle Position Sensor to this Premium Throttle Position Sensor.
This sensor is able to replace both the H-TPSB (Counter-Clockwise) and H-TPSBCW (Clockwise) Bosch type throttle position sensors. It's a great option for peace of mind.
ACCESSORIES: