HomeFuel System PartsFuel Injectors, Bosch Fuel injectors
Fuel Injectors, Bosch Fuel injectors
Standard And Original Fuel Injectors Parts
EFI Hardware can supply a range of fuel injectors online from Bosch injectors and standard original replacement fuel injectors to racing and high-performance fuel injectors from the Bosch Motorsport Range. Correct choice is very important as there are many different flow rates and spray formations available to consider. EFI Hardware are the experts in the correct injector choice for any application.
It may be time to update your fuel injector if you are experiencing engine performance issues, notice the smell of fuel in your car, or receive a check engine light. If this is the case, you can count on EFI Hardware for the largest range of fuel injector parts in Melbourne.
Bosch Fuel Injectors
EFI Hardware specialise in Bosch fuel injectors, which is known to be one of the premier brands on the market. If you would like to buy your fuel injectors online but cannot find them on our website, email or call us to detail your specific needs. The correct choice is important for best performance and economy Chances are, we can get the right fuel injector in for you. Also stocked are Siemens, Delphi, Rochester and Denso injectors.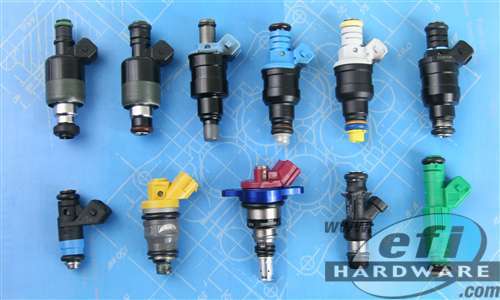 Check out Steve's video on Solid Fuel Rails vs Split Fuel Rails.
There is a reason to choose one over the other depending on your application.