Leader In The Australian Aftermarket Fuel Injection Industry
Reasons
To Choose Us


Leaders in the
Australian Aftermarket

Over 2000 products
available online

In house machining
& assembly

25+ Years of
Experience

High-quality components
& custom made parts
Custom Work, Testing & Maintenance
With our well equipped workshop we also offer a range of services including injector cleaning & testing, maintenance and custom work. Our services are focused on EFI and performance and include throttle body enlargement, fuel rail mounting and installation.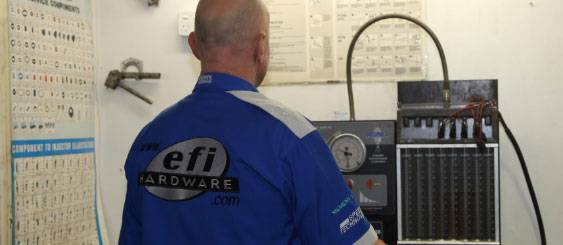 Our latest reviews from customers
Good Performance Fuel Injection parts. Big range of speciality and hard to find parts, connectors, plumbing, nearly everything you need for a hot EFI system except the computers. Friendly staff.
Brett Paulin
Hi guys, Massive thanks for your excellent customer service. You had my parts delivered halfway up the country in under 24 hours.
Lindsay E
Very impressed with the service. Next day delivery. Came with handy print out. Excellent communication.
Kris K

Can't find what you're looking for?
Call us now on
+61 3 9873 5400