HomeElectrical Connectors and PlugsConnector By ApplicationInjector Connectors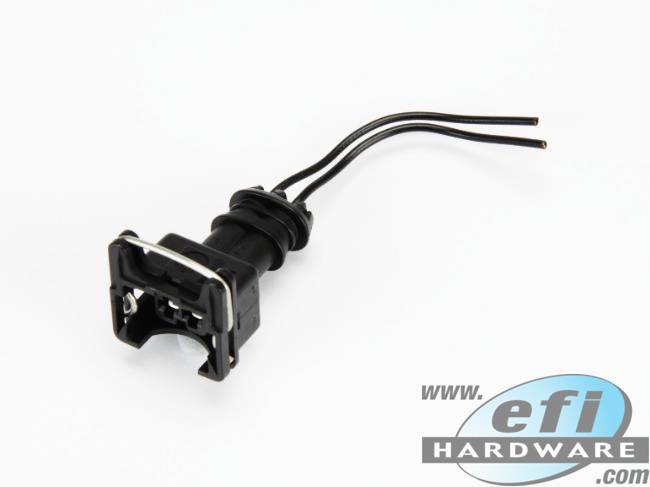 2 Pin Bosch Connector with Flying Leads
In Stock
Product Code: C02L-8001
$19.80
inc GST for Australian CustomersAUD $18.00 (ex GST)
for International Customers
10.80
GBP12.04
EUR20.52
NZD1,683.41
JPY11.64
USD
approximate only
Ideal for loom repair or making adapter harnesses.
Details
You can use this connector to make an extension harness for any Bosch EV1 style injector or other engine component that uses the same connector.
NOTE: This connector has a center key. Some injectors and engine components have an offset key.
---
NOTE:
OEM Connectors - The connectors we keep are high quality reproduction connectors that fit perfectly to the original sensor / actuator. However the terminals to suit our connectors very often do not fit the original housings so unless we are sure we do not sell the terminals only to suit OEM connectors.