HomeFuel System PartsFuel Injectors, Bosch Fuel injectorsInjector Plugs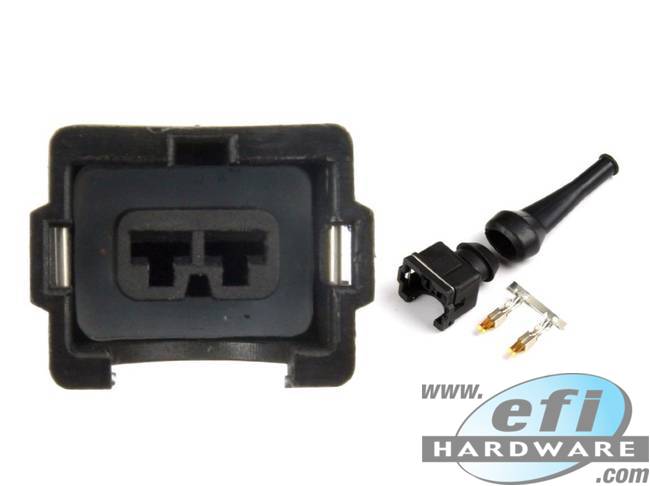 Injector Plug Compact Bosch Type
In Stock
Product Code: C02F-0004
$13.20
inc GST for Australian CustomersAUD $12.00 (ex GST)
for International Customers
6.53
GBP7.41
EUR12.84
NZD1,050.26
JPY8.03
USD
approximate only
Injector plug to suit jnr timer electrical connection features compact style clip required when fuel rail runs close to connection point. Includes heavy duty gold plated terminals and high quality rubber boot. Also fit one have of the early wide band sensor harness.
Details
We have recently changed our part number system, the previous part number for this item was H-INJPBC
NOTE:
OEM Connectors - The connectors we keep are high quality reproduction connectors that fit perfectly to the original sensor / actuator. However the terminals to suit our connectors very often do not fit the original housings so unless we are sure we do not sell the terminals only to suit OEM connectors.
For high volume, wholesale and specialist auto electrical workshops,
please direct trade enquires to:
Or Call Aus 03 9873 5400, Int +613 9873 5400