HomeFuel System PartsFuel Tank Conversion Kits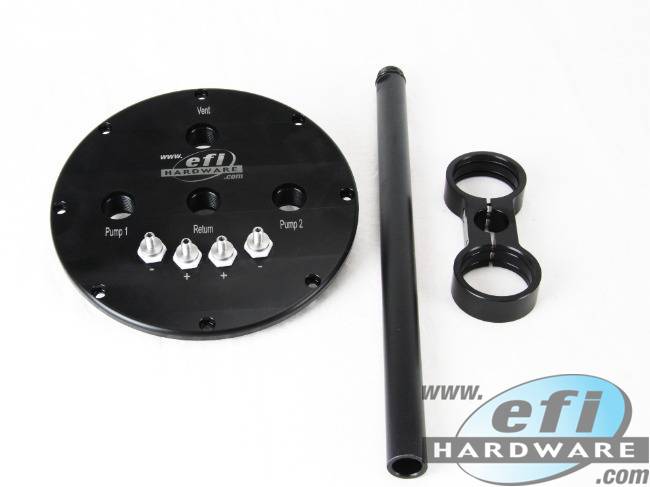 Billet Twin Fuel Pump Hanger
In Stock
Product Code: 850-175A
$539.00
inc GST for Australian CustomersAUD $490.00 (ex GST)
for International Customers
257.07
GBP299.41
EUR526.30
NZD46,728.54
JPY322.57
USD
approximate only
Options:
Billet Twin fuel pump hanger.
Accepts common 39mm Walbro and Pierburg & Bosch fuel pumps.
Height adjustable from 200mm to over 350mm
Weld on rings available in aluminum or mild steel.
Details
Weld in twin fuel pump hanger kit.
Option for steel or aluminium weld in rings supplied with the kit. Bolt on adapter available on special request.
Modular design with option for either 39mm OD fuel pumps such as Walbro / TI Automotive 255lph , 460LPH &525 LPH or Bosch Motorsport BR540 fuel pump.
Pier burg lift pumps (864-950) will fit with included sleeve.
2 sets of electrical bulk terminals allowing staging of pumps. (max 25amp per circuit.)
What's in the box.
You choice of a mild steel or aluminium weld on flange.
A bulkhead lid with 4x -8orb fittings.

2 supply, 1 return and a vent or overflow port.

A Fuel pump clamp with intergraded O-rings to dampen excessive noise.
4x Hi-amp electrical bulk head terminals.
2 Fuel pump clamp options

Bosch BR540
Walbro/ TI, 39mm

Clamp support post with integrated return line.
(pumps & hoses not included)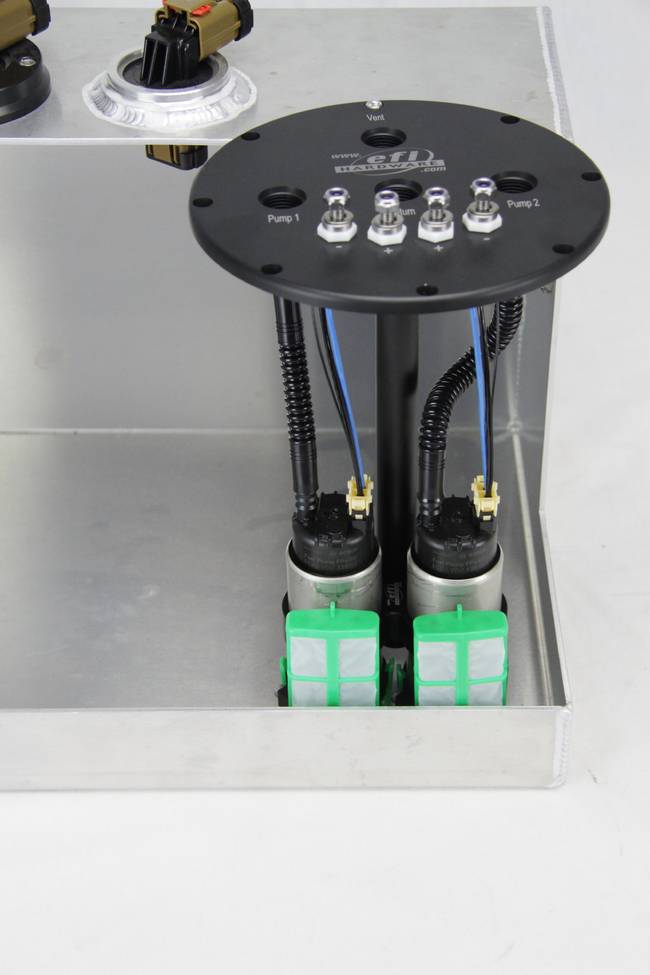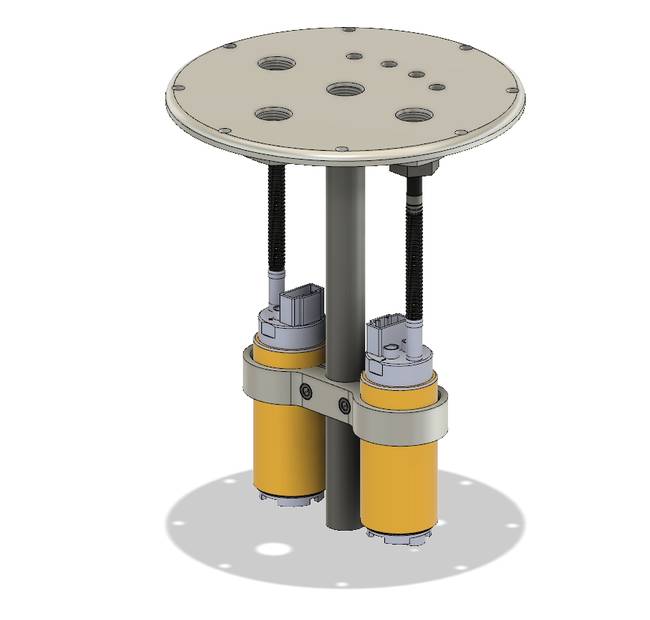 Compatible Fuel Pumps