HomeMotorsport SensorsPressure Sensors Connectors And AdaptersMAP / Absolute Pressure Sensors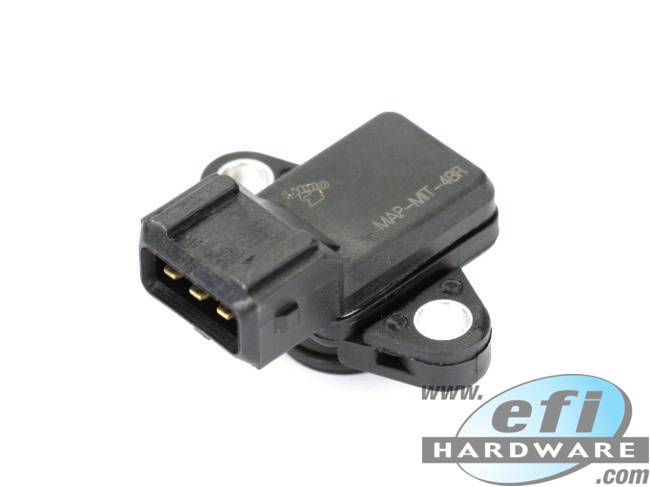 EVO7-10 4 Bar Omni Direct Fit MAP Sensor
In Stock
Product Code: H-MAP-MITS-EVO7-10
$209.00
inc GST for Australian CustomersAUD $190.00 (ex GST)
for International Customers
100.06
GBP115.55
EUR204.77
NZD18,217.13
JPY122.06
USD
approximate only
Direct fit 4 Bar MAP sensor.

20 kPa = 0.2V
400 kPa = 4.8V

Suits:
- Mitsubishi Lancer EVO 7
- Mitsubishi Lancer EVO 8
- Mitsubishi Lancer EVO 9
- Mitsubishi Lancer EVO 10
Details
This OMNI MAP sensor reads up to 4 Bar absolute pressure, meaning that it is suitable for applications running up to 3.0 Bar (or 44psi) of boost pressure.
ECU re-calibration is required after fitting this sensor. The linear calibration for this 4 Bar OMNI MAP sensor is:
Calibration points are 20kPa absolute = 0.2V, 400kPa absolute = 4.8V
Using Link G4/G4+ ECU's just select the MAP sensor type as '4 Bar'
PARTS COMPATIBLE WITH THIS ITEM.