HomeElectrical Connectors and PlugsEngine Management Plus & Accessories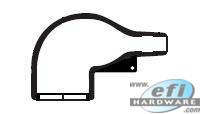 Heat shrink boots and back shells to suit 26&34 AMP connectors
In Stock
Product Code: C-ECU-60-BS-90
$137.50
inc GST for Australian CustomersAUD $125.00 (ex GST)
for International Customers
69.41
GBP80.26
EUR133.58
NZD10,320.58
JPY96.68
USD
approximate only
Options:
Backshells with heat shrink boots kit for AMP Superseal 26/34 connectors.
Includes Billet CNC machined backshells and choice of Raychem 90 degree or straight heat shrink boots.
Details
Backshell and heat shrink boot kit for 26 & 34 way AMP Superseal connectors, used on Haltech, Motec, Link
Kit includes 2 billet CNC machined backshell, anodized black.
Raychem 90 degree(
222K163)
or straight heat shrink boots.(202K163)