HomeFuel System PartsFuel Injectors, Bosch Fuel injectorsDirect Fit Fuel Injector Kits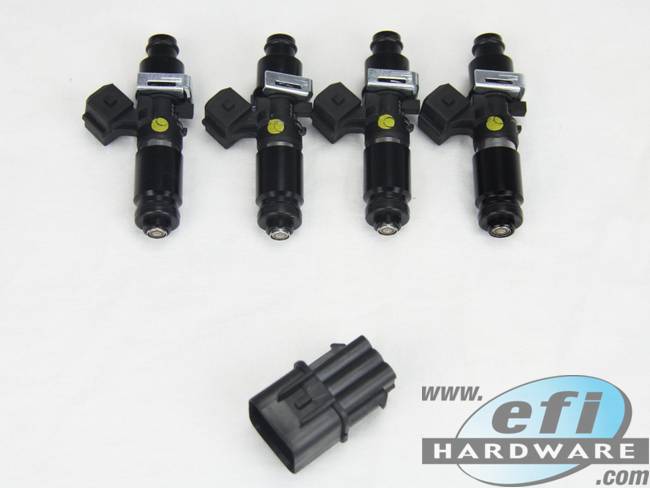 Mitsubishi EVO 4-9 1000cc Injector KIT
In Stock
Product Code: 851-1000MITS-KIT
$440.00
inc GST for Australian CustomersAUD $400.00 (ex GST)
for International Customers
220.76
GBP241.40
EUR428.88
NZD29,615.75
JPY280.47
USD
approximate only
Direct fit Fuel injector kits for Mitsubishi EVO 1- 9.
Up to 500hp and E85 compatible injector.
Details
Direct fit 1000cc fuel injectors to suit Mitsubishi EVO 1-9
Kit includes 4x 1150cc (@4BAR) Fuel injectors with correct upper and lower adaptors to suit a factory EVO1-9 Inlet manifold and 11mm Fuel Rail. Included is a Ballast Resister delete connector, this gives you the ability to use High Impedance Injectors in place of the Low Impedance factory Injectors.
These injectors will provide enough fuel to support 520HP at the flywheel with 1 BAR of boost on 98 octane or
405 flywheel horse power on E85 with 1 BAR of boost
If your engine requires a larger injector, please contact us so we can suggest the correct injector to suit your needs.
This is part of our expanding range of Mitsubishi components.