HomeElectrical / ElectronicsElectronicsDistributors - EFI6 Cylinder Electronic Distributors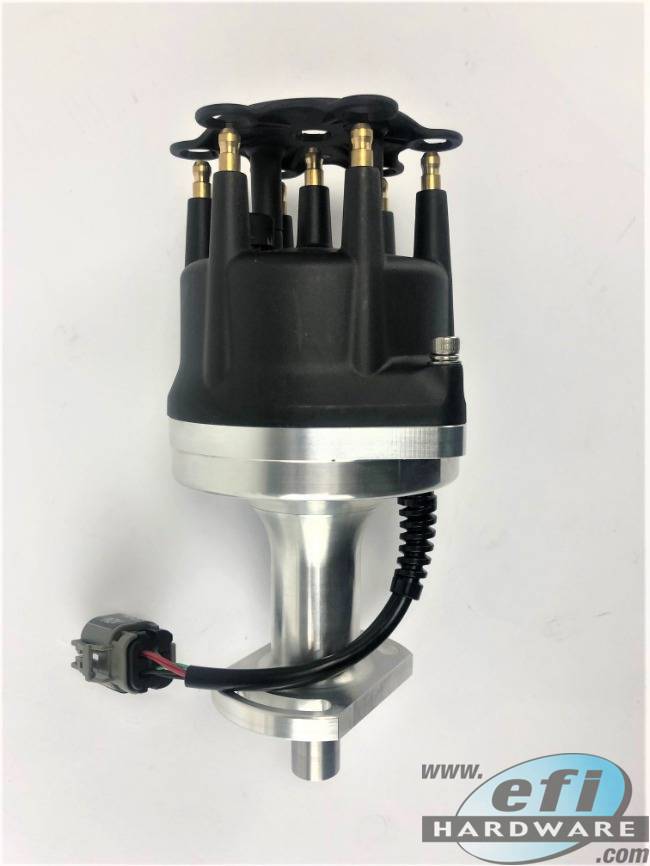 Nissan L series 6 cylinder Sequential Distributor
In Stock
Product Code: H-DISTNISS6DB
$825.00
inc GST for Australian CustomersAUD $750.00 (ex GST)
for International Customers
424.78
GBP493.53
EUR824.73
NZD70,439.93
JPY520.97
USD
approximate only
Options:
This Billet Aluminium distributor has 2 sensors (Ref and Sync) for full sequential operation in Nissan L Series 6 Cylinder engines. This Distributor has a billet steel trigger cup installed.
Loom side connector is not supplied.
Details
This replacement distributor has 2 Hall Effect Sensors for clean trouble free output inside it. One provides 6 pulses (reference triggers) per cam shaft revolution and the other 1 pulse (sync trigger) per cam shaft revolution. This provides the Engine Management System with the information to run full sequential firing of the injectors and the ignition. Note :- the Engine Management System needs to be capable to perform this – Check with your Engine Management System supplier.
These can also be supplied with a billet cover in place of the distributor cap if you are using coil packs or individual coils per cylinder.
INSTRUCTIONS: