HomeIntake HardwareAir Filters / Air Boxes/ Catch CansAir Filters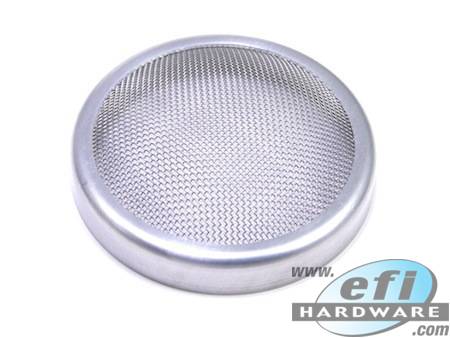 Ram Tube (Velocity Stack) Mesh Cover - Various Sizes
In Stock
Product Code: 833-065
$44.00
inc GST for Australian CustomersAUD $40.00 (ex GST)
for International Customers
21.07
GBP24.34
EUR43.07
NZD3,834.16
JPY25.69
USD
approximate only
Options:
This Ram Tube (Velocity Stack) Mesh Cover sizes 65mm to 104mm.
Details
These will fit outer ram tube diameters 1 to 3mm smaller than the inside diameter of these mesh covers.
We suggest attaching them with 3 small amounts of silicone sealant equally spaced between the outside edge of the ram tube and the inside edge of the mesh cover.
If you use any more than the three small amounts of silicone you will destroy the rings getting them off . You may need to get them off again when you use a synchrometer to balance your throttle bodies
NOTE: This Stainless Steel Mesh Cover is not considered an air filter it is a high flow safety guard. It is designed to stop items 0.6mm x 0.6mm or larger like stones, tools, nuts and bolts from entering the engine. It will not filter dust or water from the air entering the engine.
Hole Size - 0.6mm x 0.6mm square - any item that is able to fit through a hole of this size will not be prevented from entering the engine.