HomeFuel System PartsFuel Rail Kits and Upgrades PartsFuel Rails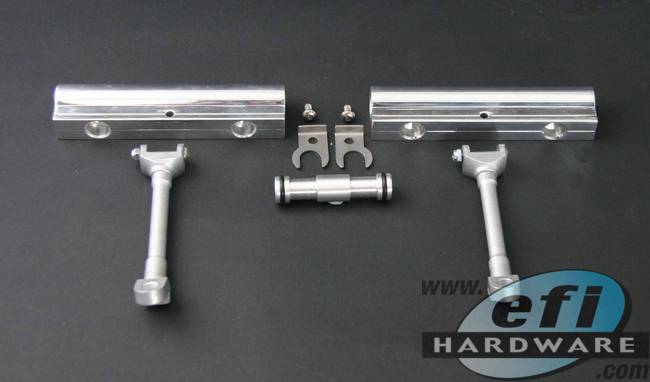 fuel rail kit Pro-Race 4 cyl 14mm Oring
In Stock
Product Code: 825-004
$220.00
inc GST for Australian CustomersAUD $200.00 (ex GST)
for International Customers
110.67
GBP127.66
EUR213.04
NZD16,427.66
JPY154.11
USD
approximate only
Pro-Race fuel rail kit has a transfer tube that is adjustable to allow for different manifold flanges spacings between throttle bodies.
Kit includes 2 rails, 2 post mount and clevis kits, transfer tube and keepers.
Details
Check out Steve's video on Solid Fuel Rails vs Split Fuel Rails.
There is a reason to choose one over the other depending on your application.