HomeFuel System PartsFuel Rail Kits and Upgrades PartsFuel Rails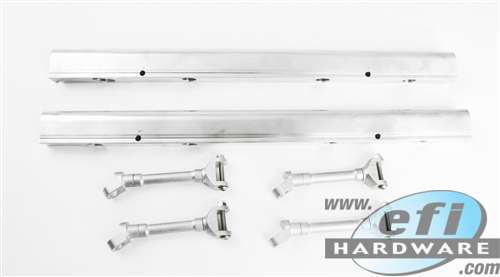 fuel rail alloy custom 8 cylinder
In Stock
Product Code: 825-108
$440.00
inc GST for Australian CustomersAUD $400.00 (ex GST)
for International Customers
221.78
GBP256.96
EUR427.69
NZD33,021.53
JPY309.48
USD
approximate only
Custom aluminium fuel rails come complete with billet aluminium brackets, posts and mounts for IDA or IDF throttle bodies on 8 cyl engines. Fuel rails are machined on both ends to suit S-920-06-08 & S-920-08 -6 & -8 AN o'ring port fittings. When ordering centre distance between middle two injector holes are required.
Details
Check out Steve's video on Solid Fuel Rails vs Split Fuel Rails.
There is a reason to choose one over the other depending on your application.