HomeFuel System PartsFuel Regulators & FiltersRegulators - Dampers and Adapters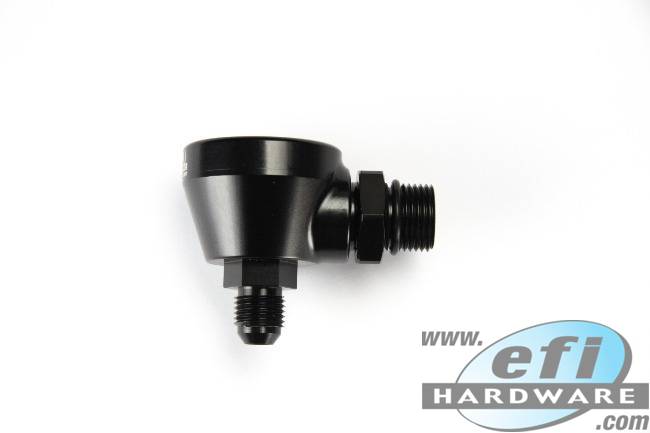 Screw On Fuel Pressure Regulator Housing
In Stock
Product Code: 870-033
$176.00
inc GST for Australian CustomersAUD $160.00 (ex GST)
for International Customers
84.27
GBP97.32
EUR172.49
NZD15,353.79
JPY102.84
USD
approximate only
Options:
Screw on fuel pressure regulator designed to screw directly into a -8ORB fuel rail end and accept a Bosch pot type fuel pressure regulator.
-6 AN outlet.

This dramatically cuts down the amount of fittings and hose you need.
Available as a housing or supplied with a 3 BAR (43.5 psi) or a 4 BAR (58 psi).

Suitable for use with fuel pumps up to 300lph.


Throttle body not included.


Details
Fuel pressure Regulator options
Housing Only

Includes housing, O-Ring and Jam Nut (no regulator supplied)

Include 3 Bar Regulator

Includes housing, O-Ring, Jam Nut & Bosch 3 BAR regulator, 0 280 160 557

​Include 4 Bar Regulator

Includes housing, O-Ring, Jam Nut & Bosch 3 BAR regulator, 0 280 160 673