HomeMotorsport SensorsLambda / O2 Sensors and fitting bungs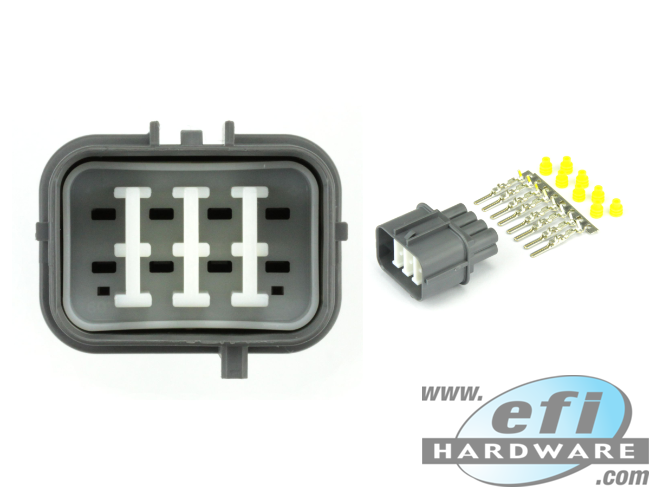 8 Pin NTK Lambda Sensor Connector - Sensor Side
In Stock
Product Code: C08M-9005
$36.30
inc GST for Australian CustomersAUD $33.00 (ex GST)
for International Customers
17.38
GBP20.08
EUR35.53
NZD3,163.18
JPY21.20
USD
approximate only
NTK Oxygen Sensor Plug - Sensor Side

Ideal for making harness extensions.
Details
---
NOTE:
OEM Connectors - The connectors we keep are high quality reproduction connectors that fit perfectly to the original sensor / actuator. However the terminals to suit our connectors very often do not fit the original housings so unless we are sure we do not sell the terminals only to suit OEM connectors.
---