HomeMotorsport SensorsTemperature Sensors Connectors AdaptersExhaust Temperature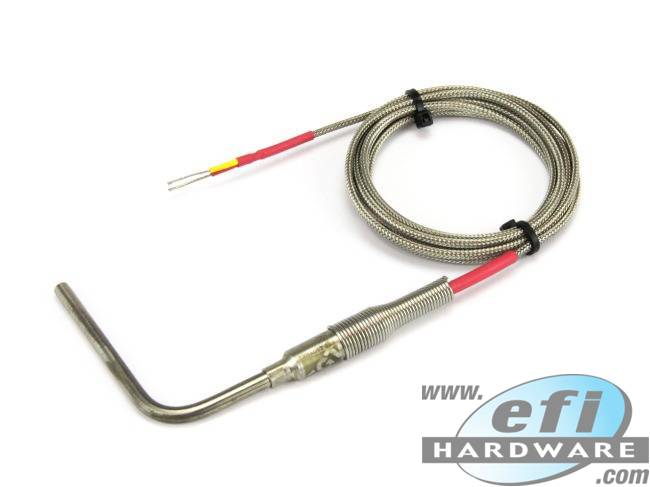 3/16" Closed Tip Exhaust Gas Temperature thermocouple 90 Degree
In Stock
Product Code: H-EGT-AVENG-1875-90
$143.00
inc GST for Australian CustomersAUD $130.00 (ex GST)
for International Customers
70.73
GBP80.19
EUR139.08
NZD11,364.45
JPY86.86
USD
approximate only
Options:
Avenger Series EGT Probe (Closed Tip).

3/16" Diameter

Applications include street use with mineral oil or high sulphur fuels such as diesel.

Wiring Detail to Yellow EGT connector:
Yellow Wire is Positive (+)
Red Wire is Negative (-)
Details
Suitable applications
Super Charged - Turbo charged -Rotary and Nitrous engines. 2 and 4 stroke
Compatible with all Fuels inc E85 and Methanol
Long Life span super fast response.
For Vehicles using Paddle Shift - Launch Control - Anti-lag - or run up onto the rev limiter often use the Super Series version PN
H-EGT-SUP-250-90
which has a special material on the exposed tip with support mount.
NOTE: When connecting your sensor to your Thermocouple Amplifier or K-Type Thermocouple Plug, the Yellow wire is Positive and the Red wire is Negative.