HomeMotorsport SensorsLambda / O2 Sensors and fitting bungs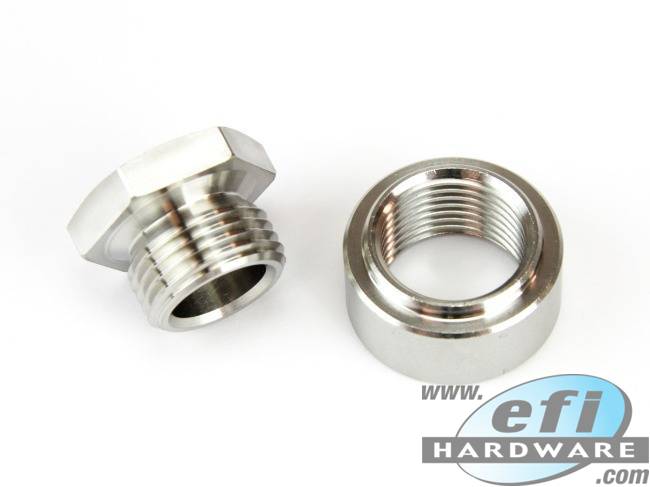 Oxygen Sensor Weld On Bung & Plug Motorsport Version
In Stock
Product Code: H-O2FIT-SS-PRO
$38.50
inc GST for Australian CustomersAUD $35.00 (ex GST)
for International Customers
18.43
GBP21.29
EUR37.72
NZD3,355.79
JPY22.49
USD
approximate only
This Stainless Steel Oxygen Sensor Bung and Plug are machined for a light weight, and a loose fit (will not seize up).
Details
Pro Stainless Steel Oxygen Sensor Exhaust Bung:
- M18 x 1.5mm thread
- Loose fit thread avoids seizing
- The plug has the same 22mm Hex as the Bosch LSU Sensors. You only need to use a single tool for installation and removal
- The plug is hollowed out for maximum weight reduction
INSTALLATION:
Simply drill a 21-22mm hole in your exhaust, push in the bung (it has a step to allow you to sit it in position).
Weld it in place, ensuring you weld all of the way around to seal the exhaust.