HomeBosch MotorsportBosch Motorsport Anti Lock Brakes (ABS)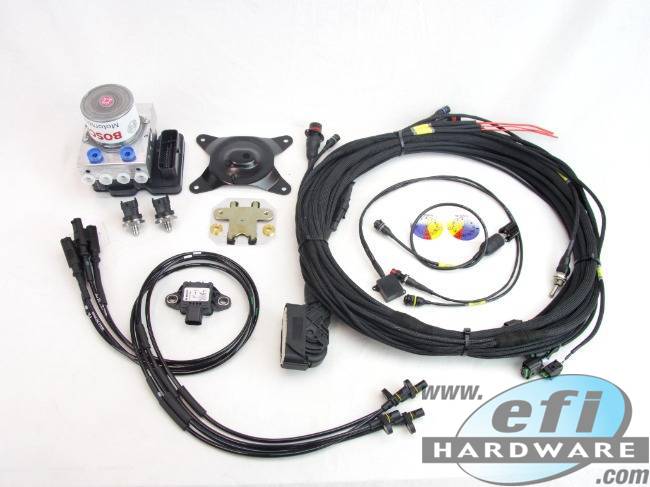 Bosch Motorsport ABS M5 Kit Clubsport F-02U-V05-294-01
In Stock
Product Code: F 02U V05 294-01
$10,469.80
inc GST for Australian CustomersAUD $9,518.00 (ex GST)
for International Customers
5,392.79
GBP6,254.36
EUR10,511.39
NZD898,818.44
JPY6,624.43
USD
approximate only
IMPROVE lap times, SAVE tyres and STAY on the track...!!

- Clubsport kit Kit includes: ABS unit, M/C pressure sensor, Malfunction lamp, Map selection switch, Accel/Yaw rate sensor and mounting plate, Generic wheel speed sensors and universal pre-made vehicle wiring harness.
- Can be installed as standalone or integrated with other electronics in the vehicle, eg: Dash, ECU.
- CAN output: transmits key sensor data, eg: wheel speeds, acceleration, yaw rate...etc, 500kB or 1Mb available, specify at time of order
- Can work with DF11s (standard) or DF11i (intelligent) wheel speed sensors, specify at time of order
- Modification of M/C and brake pipes may be required

For further detail on this product click the link below. To make an enquiry please click back to this page and contact us.