HomeElectrical / ElectronicsElectrical Switches / Circuit BreakersSwitches & Relays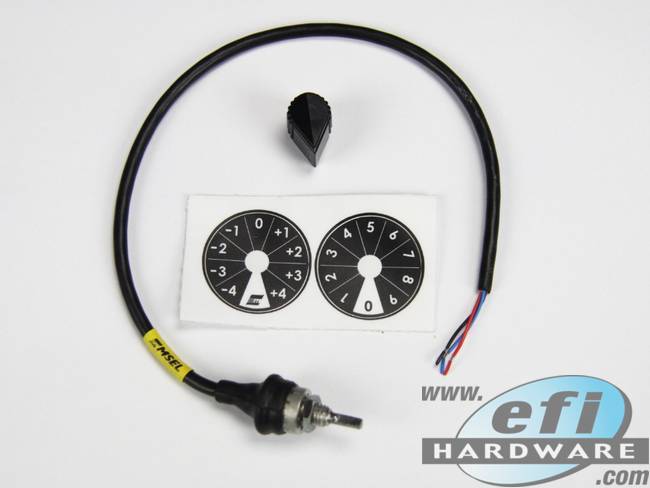 2- 10 Position Rotary Switch
In Stock
Product Code: H-ROTSW
$170.50
inc GST for Australian CustomersAUD $155.00 (ex GST)
for International Customers
85.12
GBP94.15
EUR169.05
NZD11,865.57
JPY111.17
USD
approximate only
2-10 Position Rotary Dial.
0.5 to 4.5V Output
Adjustable between 2 and 10 positions.
Compact Flying lead Design.
Details
MSEL 2-10 Position Rotary dial is a simple means of adjusting ECU parameters with no need for a Laptop, such as adjusting boost levels or traction control as the track conditions change.

The Switch is supplied with 2 sticker options, 0-9 and +/- 4 Versions.
This Rotary Dial Can be connected to most after market ECUs and Data Loggers using a voltage input with a 5V supply