HomeElectrical / ElectronicsElectronicsCoils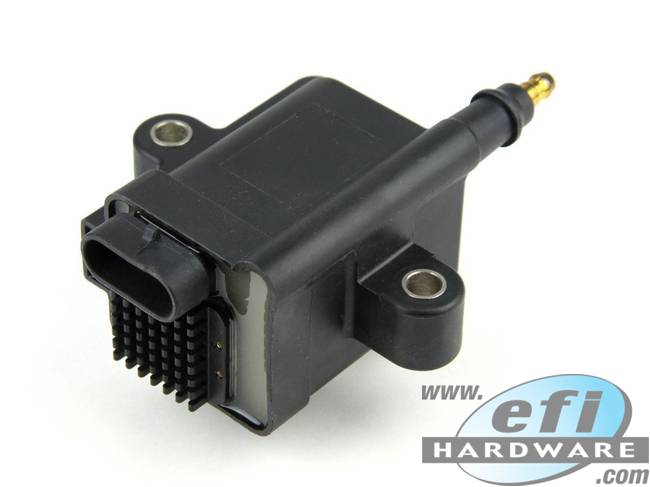 High Output Coil with Inbuilt Igniter IGN-1A
In Stock
Product Code: H-COIL-MERCURY
$121.00
inc GST for Australian CustomersAUD $110.00 (ex GST)
for International Customers
53.77
GBP61.04
EUR112.57
NZD7,151.54
JPY65.96
USD
approximate only
Massive 103mJ (+/- 7%) @8Amps

Great alternative when a CDI ignition is normally required.
Details
This coil delivers similar performance to a CDI system without the need for the bulky and costly CDI control box.
The secret to this high level of performance is the use of a High-Output Insulated Gate Bipolar Transistor (IGBT).
even better than cdI?
CDI systems have a huge power output, but they have one failing, which is their very short spark duration. This can lead to engine misfires, even under low load conditions.
The H-COIL-MERCURY coils have a very long spark duration, around 2.9mS vs