HomeFuel System PartsFuel Rail Kits and Upgrades PartsFuel Rail Parts and Mounts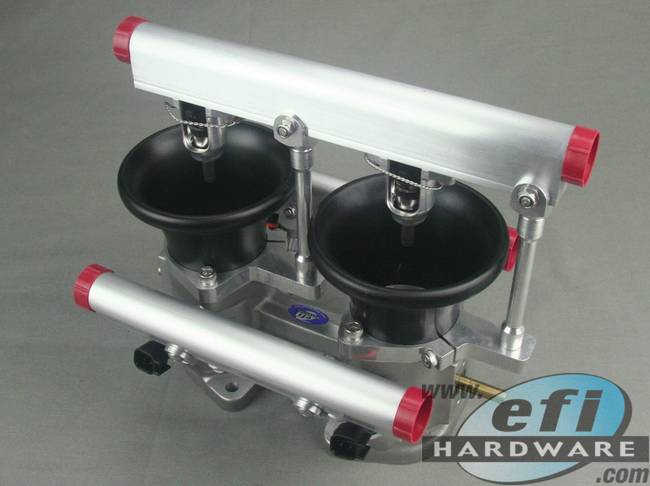 External 55mm IDA Throttle Body High Mount Fuel Rail Kit
In Stock
Product Code: 801-055-FR1
$407.00
inc GST for Australian CustomersAUD $370.00 (ex GST)
for International Customers
208.47
GBP242.24
EUR395.58
NZD31,202.42
JPY294.72
USD
approximate only
This kit allows you to hi-mount 2 half height extended nose injectors to your IDA Throttle Body.

WHAT'S IN THE BOX?
- 55mm Ram Tube Bases with Mounts
- Hi Mount Fuel Rail
- Fuel Rail Clevises
- Fuel Rail Posts
- Billet Injector Mounts to suit half height injectors P/N 851-1150E Bosch Injector number 0280158040

Note :- $40.00 cheaper when order with throttle kit so the ram tube bases can be swapped over

NOTE: Kit does not include injectors or throttle body.