HomeElectrical Connectors and PlugsHolden And GM Electrical Connectors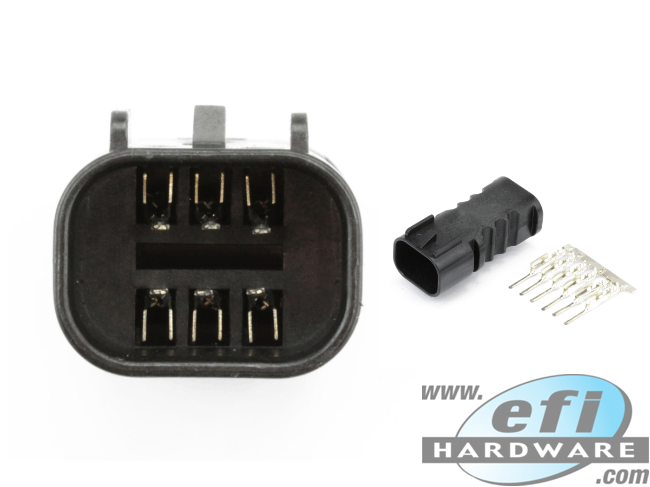 GM Holden 6 Pin VE Commodore Throttle Motor Male Pin Connector
In Stock
Product Code: C06M-9002
$24.20
inc GST for Australian CustomersAUD $22.00 (ex GST)
for International Customers
11.54
GBP13.44
EUR23.63
NZD2,098.02
JPY14.48
USD
approximate only
Ideal Connector for relocating/extension Harness for a VE Commodore Drive By Wire Throttle.

NOTE: The terminals used with this connector are the Pull-To-Seat type.
Details
NOTE:
OEM Connectors - The connectors we keep are high quality reproduction connectors that fit perfectly to the original sensor / actuator. However the terminals to suit our connectors very often do not fit the original housings so unless we are sure we do not sell the terminals only to suit OEM connectors.
We have recently changed our part number system, the previous part number for this item was C06MR1-11B