HomeMotorsport SensorsTemperature Sensors Connectors AdaptersFluid Temperature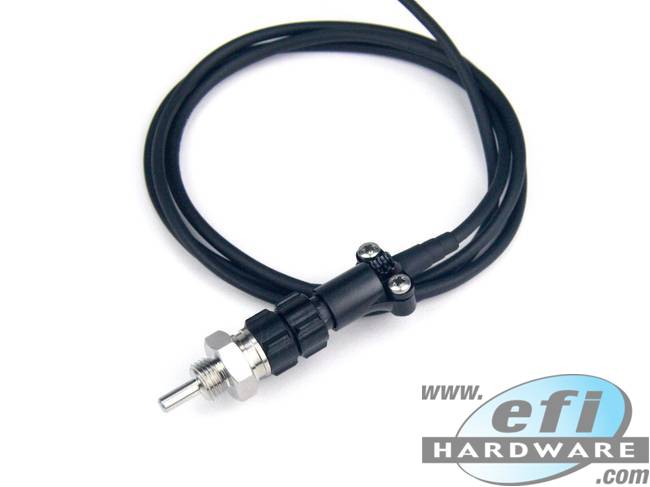 Variohm Fluid Temp Sensor -40C - 180C
In Stock
Product Code: H-OTMS-KIT
$104.50

$60.50
inc GST for Australian Customers
$95.00

AUD $55.00 (ex GST)
for International Customers
52.75

30.54
GBP
61.00

35.32
EUR
101.52

58.77
NZD
7,843.64

4,541.05
JPY
73.47

42.54
USD
approximate only
Options:
This is a high quality and compact Fluid Temperature Sensor with an operating range from -40C to +180C.

It is designed to be used with the H-OTMS-VC Cable and Connector.

You can buy the sensor by itself, or the cable and sensor as a complete kit.
Details
This is a very high quality Fluid Temperature Sensor.
SPECIFICATIONS:
Temperature Range: -40C to +180C
Thread: M10 x 1.0mm
Fluid Interface Material: 316 Stainless Steel
PURCHASING OPTIONS:
- H-OTMS-V : Sensor Only
- H-OTMS-VC : Cable Only (980mm Long)
- H-OTMS-KIT : Sensor and Cable Kit