HomeIntake HardwareHardware PartsInjector Mounts and Bosses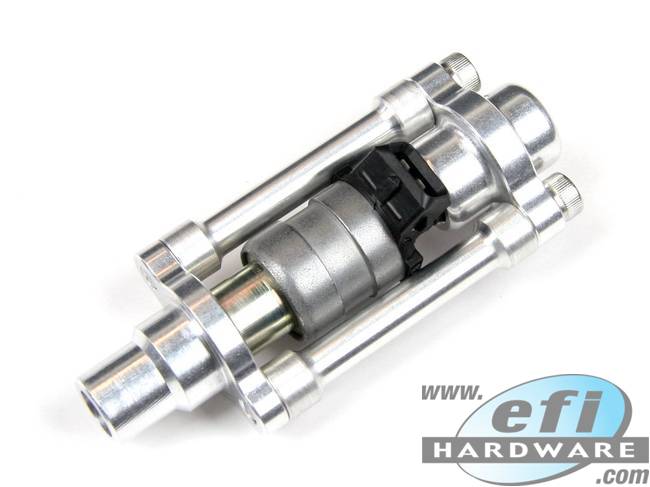 Weld in External Injector Mount to suit 1/2 Height 3/4 Height and Full Height
In Stock
Product Code: 860-014L
$77.00
inc GST for Australian CustomersAUD $70.00 (ex GST)
for International Customers
38.60
GBP44.81
EUR75.11
NZD5,953.34
JPY54.43
USD
approximate only
Options:
This weld-in mount is used to mount an injector without the need for a fuel rail.

This can be used for center point, multi point applications or as an additional injector, it could deliver a 2nd fuel such as Methanol, or simply used to deliver extra fuel when your engine is boosted.

NOTE: Injector and Black Fuel Fitting are Not Included with This Product.
Details
This Weld in injector mount has a 1/4 NPT threaded inlet allowing you to fit a 1/4 NPT to AN fitting, or any other type of 1/4 NPT fuel fitting.
INJECTOR SIZE REFERENCE (o-ring Center to Center):
1/2 Height - 38mm o-ring to o-ring
3/4 Height - 53mm o-ring to o-ring
Full Height - 64mm o-ring to o-ring
Associated Components