HomeFuel System PartsFuel Regulators & FiltersFuel FiltersEFI Filters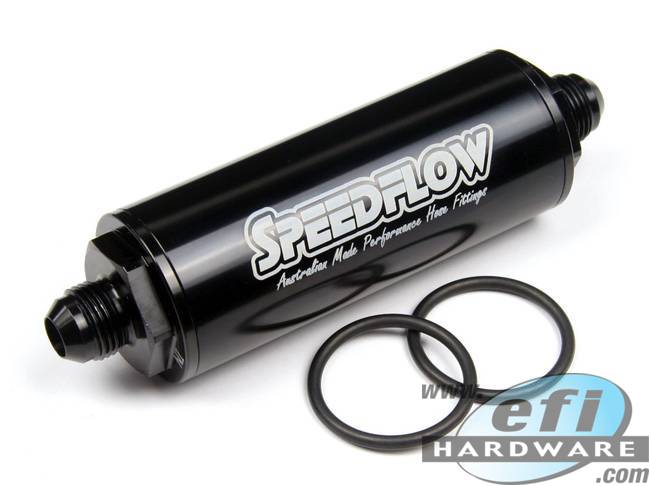 Fuel Filter - 10 Micron - Large - Speed Flow
In Stock
Product Code: S-602-010-06-BLK
$226.60
inc GST for Australian CustomersAUD $206.00 (ex GST)
for International Customers
108.07
GBP125.87
EUR221.26
NZD19,645.06
JPY135.61
USD
approximate only
Options:
THIS FILTER IS E85 COMPATIBLE.
*THIS FILTER IS METHANOL COMPATIBLE.
SpeedFlow - Post Pump Billet Fuel Filter
Filter Pitch: 10 micron
Fittings: -8 OR -6 AN Ports
Diameter: 45mm
Length: 120mm
Details
NOTE: *This filter is supplied with Petrol and E85 compatible O-rings (Viton - Brown in colour). To make this filter Methanol compatible, replace with Black O-rings provided.