HomeFuel System PartsFuel Tanks / Fuel Tank Parts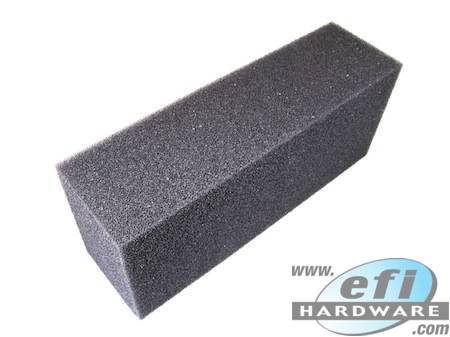 Fuel Tank Foam - E85 Compatible
In Stock
Product Code: 866-051
$55.00
inc GST for Australian CustomersAUD $50.00 (ex GST)
for International Customers
27.72
GBP32.09
EUR53.45
NZD4,123.93
JPY38.65
USD
approximate only
THIS FUEL TANK FOAM IS E85 COMPATIBLE.

Dimensions: 14" x 6" x 4" ( 350mm x 150mm x 100mm )
Blocks can easily be cut and formed to suit your specific fuel tank internal design.
The fuel foam will expand upon contact with fuel.
To properly function, the fuel cell should have no more than 75% of the area filled with fuel foam.
Details
Hi Quality Fuel Tank Foam that is Petrol, E85 and Avgas compatible.