HomeFuel System PartsFuel Injectors, Bosch Fuel injectorsFuel Injector Parts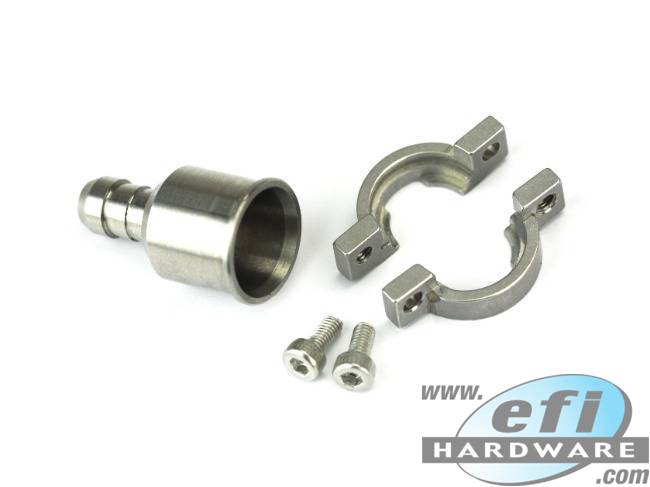 14mm Injector Oring To Hose Tail Adapter
In Stock
Product Code: 855-100S
$49.50
inc GST for Australian CustomersAUD $45.00 (ex GST)
for International Customers
23.61
GBP27.50
EUR48.33
NZD4,291.40
JPY29.62
USD
approximate only
These stainless steel fuel injector oring adapters convert standard injectors with 14mm top orings, into barb type injectors.
Includes Stainless steel retaining clip
** Fuel injector not included**
***IMPORTANT** Please ensure that the fuel rail is also mounted to hold down the injector hoses and adapting caps as well. This is extremely important as it will be a secondary means to ensure that the adapting caps do not disengage in the result of a retaining clip failing or disengaging from vibration.
***These should not be used as the only mounting method.***
Suits High Pressure Electronic Fuel Injection hose with an inside diameter of 7.5mm to 8.0mm inside diameter hose (includes 5/16" EFI Hose)

Aslo avialable with -4 AN Fitting. See bellow.