HomeFuel System PartsFuel Regulators & FiltersRegulators - Dampers and Adapters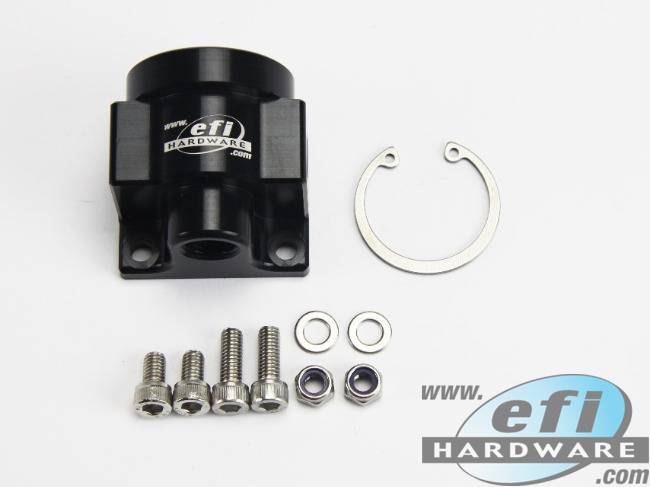 EFI Hardware Fuel Pressure Regulator / Damper Housing
In Stock
Product Code: 870-031
$132.00
inc GST for Australian CustomersAUD $120.00 (ex GST)
for International Customers
67.74
GBP78.58
EUR128.72
NZD10,182.77
JPY96.02
USD
approximate only
Options:
This Regulator Housing suits fixed, pot type Bosch Regulators that are available in 2.7, 3.0, 3.5,4.0, 5.0 and 7.0 bar or Fuel Damper.

-6AN ORB Inlet and Outlet Ports.

Includes both 6mm fasteners for through hole and M6 fasterners for threaded hole for mounting.
** Regulator not included**
When used with the pot damper it can help eliminate fuel pressure spikes, pulsations and harmonics in the fuel rail caused by large injectors and amplified by teflon lined hose.