HomeElectrical Connectors and PlugsHolden And GM Electrical Connectors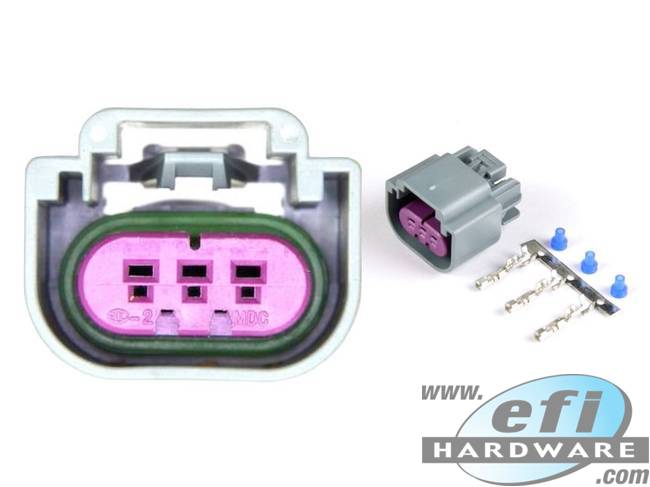 GM Flex Fuel Sensor Connector Grey
In Stock
Product Code: C03F-0049
$23.10
inc GST for Australian CustomersAUD $21.00 (ex GST)
for International Customers
11.06
GBP12.77
EUR22.64
NZD2,015.19
JPY13.50
USD
approximate only
Supplied with Female Pins and Wire Seals.

This connector is supplied with genuine Delphi terminals for the highest quality crimp and pin to pin connection.
Details
The best way to ensure you get the right connectors, is to check your physical connector with the great photos we have included for each type of connector.
NOTE: This connector is NOT compatible with Flex Fuel Sensor with Part Number 13577394.
NOTE: This connector has the opposite upper keyways as C03F-0048. You must confirm using the images for both products to ensure you order the correct connector.
NOTE:
OEM Connectors - The connectors we keep are high quality reproduction connectors that fit perfectly to the original sensor / actuator. However the terminals to suit our connectors very often do not fit the original housings so unless we are sure we do not sell the terminals only to suit OEM connectors.
For high volume, wholesale and specialist auto electrical workshops,
please direct trade enquires to:
Or Call Aus 03 9873 5400, Int +613 9873 5400
We have recently changed our part number system, the previous part number for this item was C-03FRGMFLEX1-11GY