HomeElectrical Connectors and PlugsHolden And GM Electrical Connectors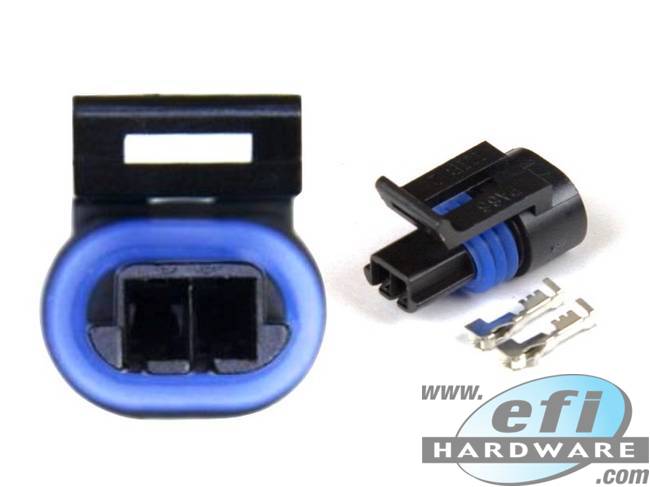 GM Holden 2 Pin Water Temp Sensor Female
In Stock
Product Code: C02F-0032
$13.20
inc GST for Australian CustomersAUD $12.00 (ex GST)
for International Customers
6.53
GBP7.40
EUR12.84
NZD1,049.03
JPY8.02
USD
approximate only
GM Holden 2 Pin Water Temp Sensor Female
Also VSS (Vehicle Speed Sensor) Connector For T56 Transmission and GM version of the Tremec TKO
Hi Quality Push-to-Seat Connector to suit Delco Water (Coolant) sensor



This connector is supplied with genuine Delphi terminals for the highest quality crimp and pin to pin connection.
Details
Below is a 'push-to-seat' variant that can be used as an alternative.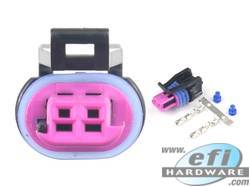 The best way to ensure you get the right connectors, is to check your physical connector with the great photos we have included for each type of connector.
NOTE: This is a "pull to seat" connector.
This means that you push the wires in through the connector from the back.
Strip the insulation off.
Crimp on the terminals.
Then pull the wires back until the terminals seat into the connector.
You cannot push the terminals through the connector from the back.
---
NOTE:
OEM Connectors - The connectors we keep are high quality reproduction connectors that fit perfectly to the original sensor / actuator. However the terminals to suit our connectors very often do not fit the original housings so unless we are sure we do not sell the terminals only to suit OEM connectors.
---
We have recently changed our part number system, the previous part number for this item was H-WTDC
For high volume, wholesale and specialist auto electrical workshops,
please direct trade enquires to:
Or Call Aus 03 9873 5400, Int +613 9873 5400