HomeFuel System PartsFuel Pumps / Oil PumpsEFI Submersible Fuel Pumps
VE Commodore MRA Fuel Pump
Product Code: 850-130P
$308.00
inc GST for Australian CustomersAUD $280.00 (ex GST)
for International Customers
151.60
GBP176.48
EUR301.90
NZD23,073.06
JPY209.38
USD
approximate only
Early VE Commodore MRA.
This is for use as a dead end system regulated at 4 Bar pressure.

Pump Power Rating - Naturally Aspirated: 500HP / 370KW
Details
Genuine Delphi MRA - Modular Reserve Assembly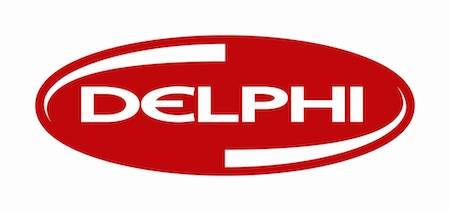 MRA - Modular Reserve Assembly

For Steel fuel tanks 155mm to 180mm high.

The MRA unit houses the EFI Pump, Pre Filter, Surge Tank (with return Mazzi Jet) Fuel submersible wiring and hose with bulk head assembly in one unit. It is spring loaded to ensure that it sits on the bottom of the fuel tank for maximum fuel scavenging.
SPECIFICATIONS:
MAX Fuel Tank Height - 180mm
MIN Fuel Tank Height - 155mm
Internal Fuel Pressure Regulator Pressure - 4Bar (60PSI)
HP Rating - 500HP @ 4Bar
E85 Compatibility - NO
ENGINE POWER DELIVERY:
Different fuels and engine configurations change the amount of fuel required to produce a specific amount of engine power. The table below indicates most of the variations of fuels and engine setups. Choose the engine and fuel type that most accurately matches the engine set up in your vehicle.
NOTE: Most supercharger applications require a large amount of power to run the supercharger. Consult with your supercharger supplier for the amount of power your supercharger will consume and subtract that amount of power from the table below.
NOTE: All Power estimates are for 4 Bar of Fuel Pressure, and are HP and KW at the engine.
PETROL / GASOLINE

Naturally Aspirated

500HP / 373KW

Up To 1 Bar Boost

392HP / 292KW

1 to 2 Bar Boost

362HP / 270KW
---
FUEL LEVEL SENSOR RESISTANCE RANGE:
Empty = 250 Ohms
Full = 40 Ohms
RATING: 500HP at the engine at 4 Bar fuel pressure.
The VE Commodore MRA is a very popular fuel pump/surge tank all-in-one solution.
Dead End: This MRA has a single high pressure fuel outlet at the top of the assembly. There is no return port on the MRA. This means it is a Dead End MRA.