HomeMotorsport SensorsMap Sensors Air Flow Meters and Plugs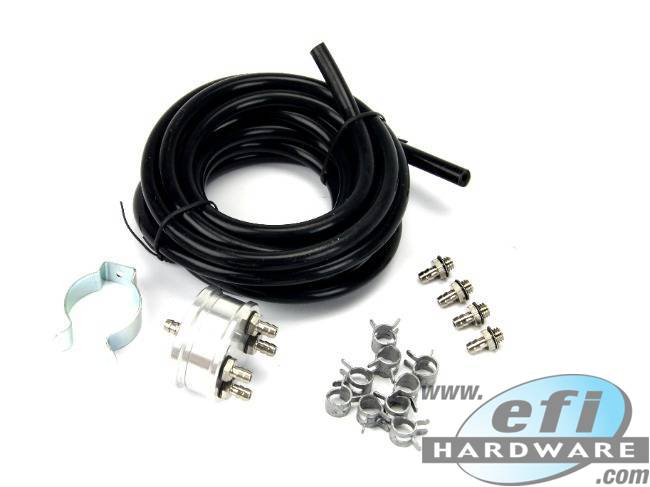 Map sensor collector kit 4 cyl inc hose for equal length connection
In Stock
Product Code: H-MAPCOL4
$132.00
inc GST for Australian CustomersAUD $120.00 (ex GST)
for International Customers
65.32
GBP77.57
EUR125.61
NZD10,264.80
JPY90.04
USD
approximate only
Map Sensor collector kit for 4 cylinder with individual throttle bodies.


Having equal length hoses ensures each vacuum pulse arrives at the collector so the map sensor can pick up the vacuum signals at the correctly timed intervals. Just like a tuned set of exhaust headers requires all the same length primary pipes to the collector to provide proper operation.

This kit includes 4 x M6 stainless steel vacuum nipples to be fitted to each intake runner.
The silicone hose supplied has enough length to have four equal length vacuum hoses from each of the intake runners to the supplied collector with 1 meter spare for connection to the MAP Sensor. Special self clamping hose clamps provides a secure fitment of each of vacuum hoses on each of the stainless steel barb fittings on the runners and collector.