HomeIntake HardwareHardware PartsManifold Fabrication Parts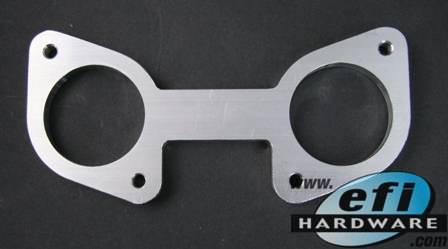 IDA mounting flange 50 & 55mm
Product Code: 840-010
$66.00
inc GST for Australian CustomersAUD $60.00 (ex GST)
for International Customers
31.60
GBP36.49
EUR64.66
NZD5,752.78
JPY38.55
USD
approximate only
Options:
The selected variation of this product is out of stock (other variations of this product are in stock).
Flange for fabricating manifolds for IDA series throttle bodies or Weber side down draft carburetors
with 55mm bores. CNC machined 6060 T5 Aluminum. Bolt holes are pilot holes ready to tap M8 or 5/16" after welding.