HomeFuel System PartsFuel Pumps & AccessoriesEFI External Fuel Pumps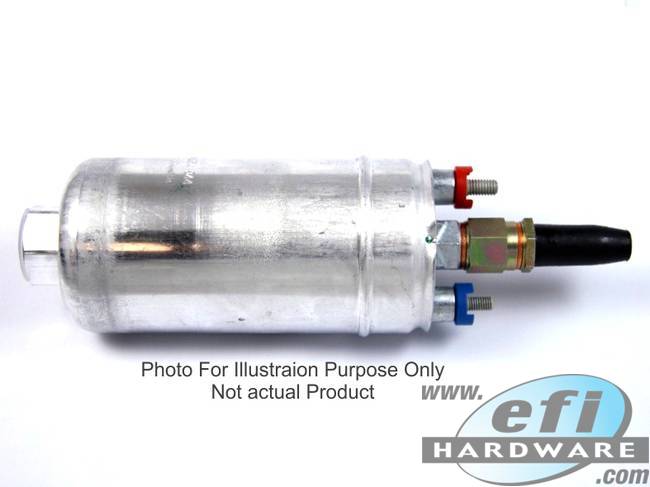 EFI External Pump Bosch motorsport hi flow B 261 205 413
Product Code: 865-701
$984.50
inc GST for Australian CustomersAUD $895.00 (ex GST)
for International Customers
471.33
GBP544.30
EUR964.57
NZD85,812.25
JPY574.98
USD
approximate only
Bosch Part Number: B 261 205 413
High pressure version of the famous Bosch "044" pump.

- >220l/h @ 8bar
- M18x1.5 inlet fitting
- M12x1.5 outlet fitting
- M5 and M6 -/+ screw terminals
- Draws ~15A @ 8bar
- Incl. Pressure relief valve & check valve
- 60mm diameter body

Although this pump looks identical to the 044 Bosch fuel pump it delivers 220 l/h @ 8 Bar with 15 Amp draw without cavitation issues (as long as de-aerated fuel is supplied) These have laser etch part number.
Details
ENGINE POWER DELIVERY:
Different fuels and engine configurations change the amount of fuel required to produce a specific amount of engine power. The table below indicates most of the variations of fuels and engine setups. Choose the engine and fuel type that most accurately matches the engine set up in your vehicle.
NOTE: Most supercharger applications require a large amount of power to run the supercharger. Consult with your supercharger supplier for the amount of power your supercharger will consume and subtract that amount of power from the table below.