HomeServicesCustom & Maintenance Work




Details
Custom Fuel Rail Order Form
Check out Steve's video on Solid Fuel Rails vs Split Fuel Rails.
There is a reason to choose one over the other depending on your application.
EFI Hardware offers manufacture of fuel rail to your specifications or sample
from our fuel rail extrusion or from mild steel tubing.


Costs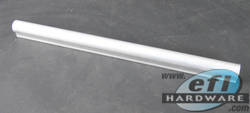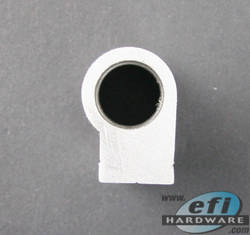 Fuel rail extrusion is $6.00 per 10cm or part there of so a fuel rail that has a total length of 38cm would cost 3.8 x $6.00 = $22.80 (plus GST)
Machining
Injector holes –



For every milled injector hole for 14mm or 11mm top feed O ring injectors the cost is $15.00ea. If the injectors are angled to the rail cost is $20.00ea. If a GM style injector retaining clip feature is required, an additional $5.00ea
Fuel rail ends –


We can machine the ends of a fuel rail to suit a standard -8 AN O ring port. This enables easy fitment of popular Speed Flow, Earl's, Goodrich and other AN hose fittings. Cost per rail end is $20.00 (plus GST).
The -8 O ring port fitting enables adapters for fitment of -6AN, -8AN, -10AN hose ends also 8mm (5/16 ") or 10mm (3/8") push on hose. These fitting can be viewed on our web site under the Plumbing / O ring port fittings – adapters. Part numbers S-920-08, S-920-06-08, S-920-08-06N & S-920-08-05N have a -8 O ring port on one end that will fit the machined fuel rail end.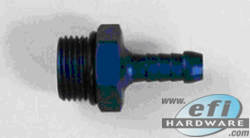 Brackets
We can complete the fuel rail(s) by fitting up mounting brackets.
Cost: POA
You can view the mounting hardware we have on our web page the Fuel and Vacuum Rails / Fuel Rail Parts and Mounts.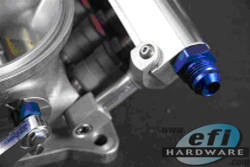 Options


We also have Injector retaining clips to hold the injector to the fuel rail.
Suits 14mm O ring injectors only in Bosch, Delphi and most Siemens injectors
Cost of the stainless steel clip kit is $6.50, to machine the M5 threaded hole to the rail is $5.00 ea
also see this link https://www.efihardware.com/products/c66/Fuel-Rail-Parts-and-Mounts
*** Prices does not include GST***