HomeFuel System PartsFuel Rail Kits and Upgrades PartsFuel Rails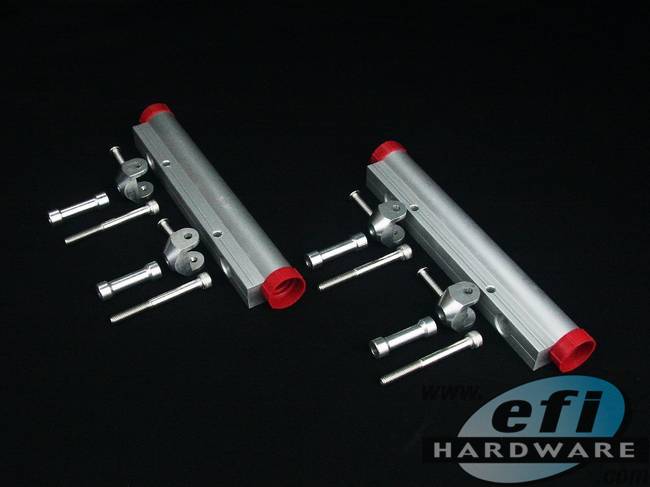 fuel rail Pro-Race IDA 14mm oring
In Stock
Product Code: 825-012-20
$264.00
inc GST for Australian CustomersAUD $240.00 (ex GST)
for International Customers
121.78
GBP144.53
EUR249.81
NZD17,365.75
JPY157.34
USD
approximate only
Options:
Comprises 2 alloy fuel rails to suit rotary and flat 4 cylinder boxer style engines with 14mm O ring type injectors. Suits S-920-06-08 & S-920-08 -6 & -8 AN O ring port fittings, 4 required (Note 4 x 858-002 injector hole plugs are required for 4 cylinder applications to plug unused secondary injector holes.)
Details
PRODUCT DETAIL:
EFI Fuel Injectors come in 3 common lengths. We measure these lengths from the centre of the top oring, to the centre of the bottom oring.
The common lengths are:
- Short (Half Height) - 38mm
- 3/4 Height - 53mm
- Long (Fuel Height) - 64mm
This injector fuel rail can be ordered with the correct length Fuel Rail Posts to suit the actual injectors you are using in your application.
Use the drop-down menu above to choose the fuel rail to suit your specific injectors.
---
Check out Steve's video on Solid Fuel Rails vs Split Fuel Rails.
There is a reason to choose one over the other depending on your application.