Walbro 450 - 800HP EFI Submersible E85, Flex Fuel and Gasoline High Flow Fuel Pump
Walbro 450 Or Walbro 460
These Walbro fuel pumps are commonly referred to as a Walbro 450 or Walbro 460 fuel pump and are E85 compatible high-performance units.
E85, Flex Fuel and Gasoline compatible fuel pump that flows 450 L/Hr.
E85 - 800HP
Gasoline - 950HP
Manufacturer- Walbro PN F9000267
The fuel pump with Walbro Part number PN F9000274 is a high-pressure version of the Walbro Number F90000267 but with a sustained fuel pressure curve after 85 PSI and continue to 150 PSI.
Uses 6 amps more current (see the chart on our website)
These fuel pumps are very well suited to vehicles in high boost applications. EFI Hardware supply Walbro pumps in kits with wiring harness and a protective inlet filter.
The Walbro 460 is the most popular in-tank E85 compatible fuel pump capable of supplying 450 L/Hr, meaning it is highly reliable. The Walbro 460 is not only ideal for E85, but also E10, any Flex Fuel and Gasol/Petrol.
Product Code:

866-800E

Availability:

Available
$242.00
Including GST for Australian Customers

AUD $220.00 (ex GST)
for International Customers

Product Details
This is a hugely popular in-tank E85 compatible fuel pump capable of supplying 450 L/Hr.
This pump is great for E85, E10, Any Flex Fuel and Gasoline/Petrol.
Kit Contains:
1 x E85 Compatible Fuel Pump
1 x Fuel Proof Connector
1 x Filter Sock
INLET OD: 11.1mm
OUTLET: Suits 9mm (3/8") Hose
---

FUEL FLOW AND CURRENT RATINGS: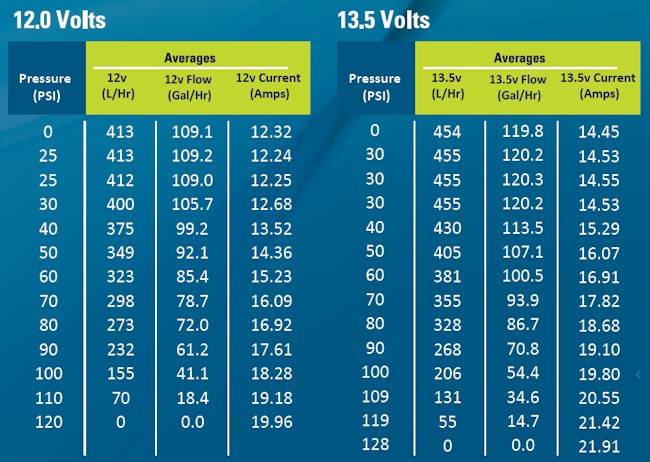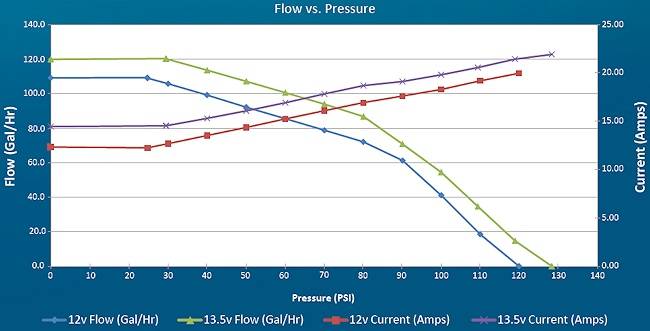 Charts from Walbro Fuel Pumps
---
ENGINE POWER DELIVERY:
Different fuels and engine configurations change the amount of fuel required to produce a specific amount of engine power. The table below indicates most of the variations of fuels and engine setups. Choose the engine and fuel type that most accurately matches the engine set up in your vehicle.
NOTE: Most supercharger applications require a large amount of power to run the supercharger. Consult with your supercharger supplier for the amount of power your supercharger will consume and subtract that amount of power from the table below.
NOTE: All Power estimates are for 3 Bar of Fuel Pressure, and are HP and KW at the engine.
PETROL / GASOLINE
E85
Naturally Aspirated
1072HP / 799KW
Naturally Aspirated
800HP / 596KW
Up To 1 Bar Boost
839HP / 626KW
Up To 1 Bar Boost
615HP / 459KW
1 to 2 Bar Boost
775HP / 578KW
1 to 2 Bar Boost
548HP / 408KW
---
NEED MORE FUEL FLOW AT HIGH BOOST THAN THE WALBRO 450 CAN DELIVER?
Check out the diagram below showing how the 866-800E-HP outperforms the 866-800E above 85PSI fuel pressure.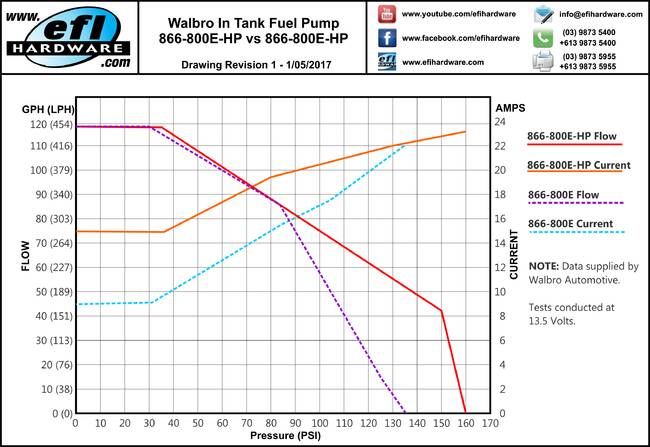 FUEL PUMP ACCESSORIES AND DATA SHEETS: